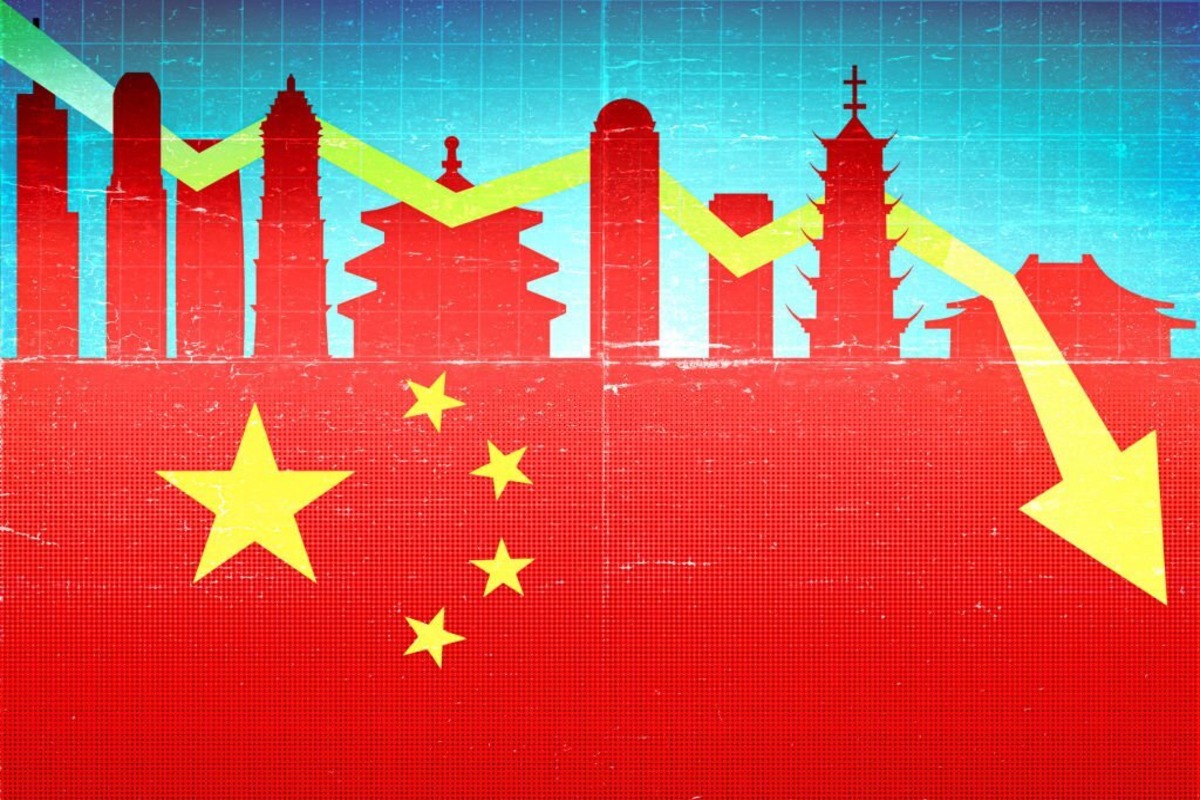 In a surprising turn of events, the recent developments surrounding the Evergrande Group's Chapter 15 filing have reverberated beyond traditional finance, indirectly influencing the sentiment around Bitcoin (BTC) and the cryptocurrency market.
Around 9:35 pm UTC on August 17, the price of Bitcoin plummeted by 8% in just 10 minutes. This sudden drop had a ripple effect on the broader cryptocurrency market, leaving crypto enthusiasts puzzled.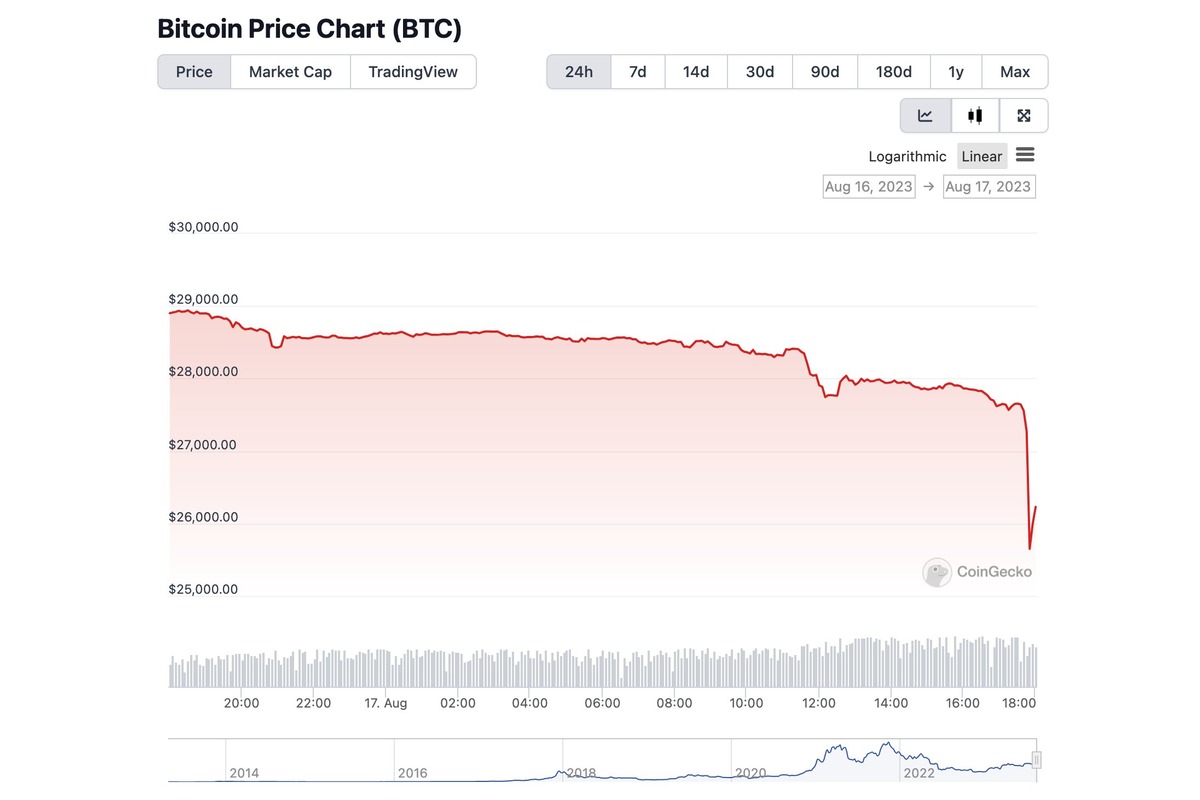 Over the next day, the crypto markets saw a substantial sell-off, causing Bitcoin to hit a two-month low, falling over 8% to below $25,659. Additionally, ether also experienced a decline, reaching its lowest point since March at $1,576.
The recent market drop has sparked various theories, but there is no consensus on its cause. 
In an email, Rebecca Jones, CEO of Block3, shared a PR titled "COMMENT: 'Crypto market slide just short-term noise'" where Lucas Kiely, CIO of Yield App, believes the brief devaluation of the Chinese Yuan prompted by Evergrande Bankruptcy filing can be attributed to the crypto price dip.
Lucas Kiely commented on the recent BTC dip situation, noting that while rumors suggested SpaceX's partial sale of bitcoin holdings, various factors outside the cryptocurrency realm impacted the market sentiment. 
These factors may encompass the rise in US bond yields and the US bankruptcy protection filing by Chinese real estate giant Evergrande. This has negatively affected the Chinese Yuan, indirectly affecting Bitcoin sentiment.
Evergrande's Bankruptcy Filing and its Ripple Effect on Chinese Yuan and Bitcoin Sentiment
On August 17, China's Evergrande Group, the world's most indebted property developer, filed for Chapter 15 bankruptcy protection in a US court to safeguard its US assets during a restructuring attempt.
Evergrande, once China's leading property developer, was discovered in 2021 to be grappling with over $300 billion in debt due to heightened government oversight of the real estate sector. Its financial crisis became symbolic of the broader property industry's struggles.
In recent New York filings, Tianji Holding and Scenery Journey, linked to Evergrande as its ultimate holding company, also sought Chapter 15 protection.
Evergrande had been crafting an offshore debt restructuring plan for months, presenting a proposal earlier this year. It proposed that creditors exchange their debt for new notes from the company and equities in two subsidiaries: Evergrande Property Services Group and Evergrande New Energy Vehicle Group.
However, last month, Evergrande reported a combined loss of $81 billion for 2021 and 2022, raising concerns about the viability of its debt restructuring strategy.
Following Evergrande's filing, the Chinese Yuan experienced a sharp devaluation. China's Yuan briefly dropped to a 16-year low against the dollar on Thursday, slipping to 7.32 to the dollar before recovering to 7.26. This put the value of one Yuan at around 13.8 cents.
Analysts indicated that the risk of a Chinese Yuan devaluation likely contributed to the market sell-off. This scenario occurred in August 2015, when China last devalued the Yuan.
Bitcoin prices declined by -23% over the subsequent two weeks before rebounding and finishing the year up 59% from the devaluation level.
Lucas Kiely continued that Bitcoin and ether have shown signs of recovery today, indicating that the recent sharp drops might have been liquidation events. 
He further emphasized that a wave of positive developments this week, including the debut of Europe's inaugural spot bitcoin ETF and Coinbase's regulatory clearance for US futures, is poised to rejuvenate the market's momentum.
A recovery toward the $27,000 mark for Bitcoin would be a particularly encouraging signal to watch out for.

Enter your email for our Free Daily Newsletter

A quick 3min read about today's crypto news!
Donation for Author
Buy author a coffee