The Electoral Commission has closed the nomination of candidates for two by-elections in Gogonyo constituency in Pallisa district and Bukimbiri county in Kisoro districts .
In Kisoro, the exercise closed with the nomination of NRM's Eddie Kwizera the incumbent who was thrown out by court.
Kwizera was declared  duly nominated  Denis Nayebare, the Kisoro district Returning Officer, at 1 pm, becoming the fourth candidate in the race.
The ruling party flagbearer was in the company of NRM first National Vice Chairman, Alhajji Moses Kigongo, Deputy National Treasurer, Jacqueline Kyatuhaire, Youth and Children Affairs Minister, Sarah Mateke Nyirabashitsi, and Director for Communication and Public Relations, Emmanuel Dombo Lumala.
He later addressed supporters at Rubuguri town council grounds during his first rally in which he promised to spearhead the transformation of people's lives.
"I request for support to ensure that the unfinished business of the people of Bukimbiri County is accomplished," Kwizera said .
He cited tourism roads that are yet to be tarmacked by the government, noting that he will lobby from government to ensure they are tarmacked.
, "I am privileged to be associated with the NRM fraternity. It is my home and I am highly indebted to you to deliver victory on the polling day. This is the time for you the voters to identify a performer from a non-doer."
He beseeched voters to reward the ruling party and its candidate that have a credible track record of service delivery and an embodiment of peace and unity.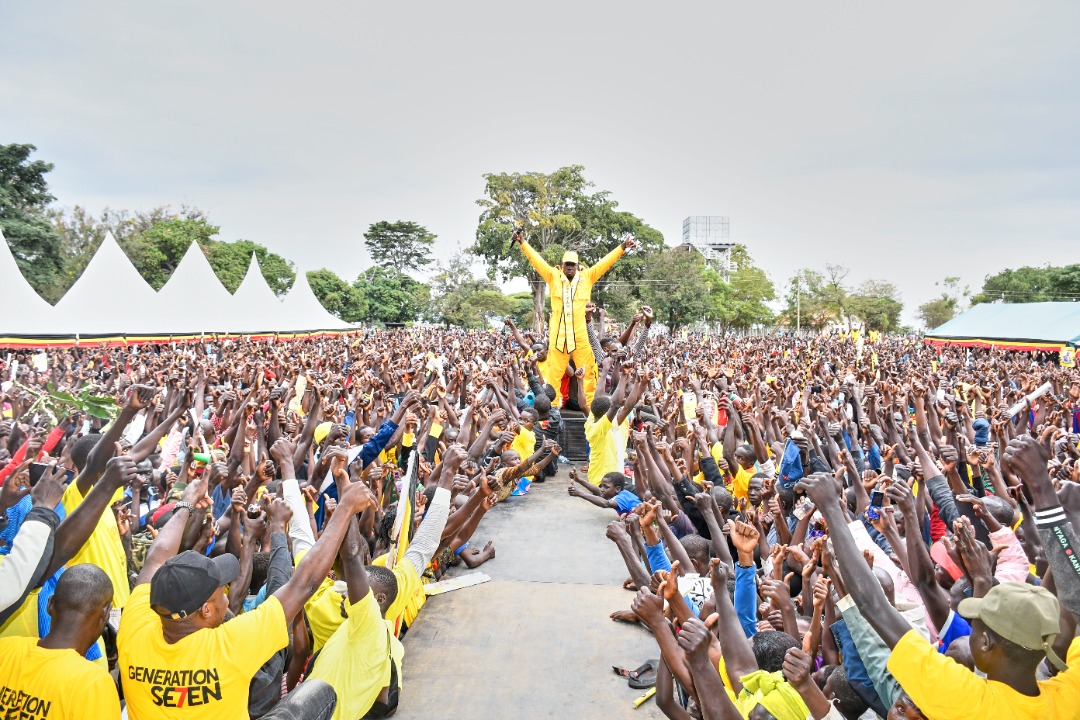 Speaking at the same rally, Ahajji Moses Kigongo said the ruling party led by President Yoweri Museveni is the only option to people's problems as he dismissed rivals, especially independent candidates, who he described as untrustworthy and ungrateful to the party in government.
"Since its inception, the movement has fronted the priorities of ordinary people. It ushered in decent politics of respect and issue-based campaigns without the sectarian lines that characterized past regimes, " NRM's second-in-command said.
Jacqueline Kyatuhaire, the NRM deputy national treasurer called for peace and calmness among voters.
"The by-election will come and go, but Bukimbiri is here to stay. I pray that you respect one another and ensure there is harmony during the entire campaign process and even after elections," Kyatuhaire pleaded with voters.
Orone nomination
In Pallisa district, another NRM candidate, Derrick Orone was also accompanied by top NRM officials including. Rosemary Seninde (director mobilization), Hajat Medina Naham (director Finance and Administration), Oscar Kihika (director Legal), and Rogers Mulindwa (Senior manager for communication and public relations) as he got nominated.
He later addressed a rally at Gogonyo sub-county grounds.
"I have a clear-headed program to deal with the unemployment challenge that our youth faces and the poverty among the men and women in this area," Orone said.
The NRM director for mobilization, Rosemary Seninde, who is leading the team in Pallisa said the ruling party is ready to reclaim its victory.
"I implore every one of us here to join our campaign trail as we traverse villages to converse support for our candidate. All of us bear the responsibility of sacrificing for the sake of NRM's success, "Seninde appealed.
Voting in both constituencies is scheduled for August, 11.