Marigold has unveiled a comprehensive relationship marketing solution, designed to achieve hyper-personalization at scale while navigating complex privacy and deliverability challenges. "Relationship Marketing is a long-term strategy focused on the customer relationship over time, not on a single touchpoint, campaign or transaction," said Desta Price, chief product officer of Marigold, in a release.
What it does. The solution fuses email, omnichannel marketing, SMS and loyalty technology with integrated zero-party data, permission and preference management, and personalization tools to help brands and businesses build long-term relationships with their customers.
Dig deeper: 6 simple automations every B2B organization needs to have
Why we care. All-in-one solutions are something of a holy grail for marketers: One piece of tech that can do everything so you don't have to worry about integrations and porting data around. 
The Relationship Marketing solution allows marketers to:
Build fully permissioned audiences based on zero-party data and customer preferences
Deliver personalized content and offers across all channels at scale
Optimize customer engagement and loyalty through robust loyalty programs
Measure the impact of marketing campaigns on customer relationships and lifetime value
Marigold says the product is open, API-friendly and data agnostic, providing real-time visibility across the full customer lifecycle and allowing marketers to access and action customer data across applications from the company and third-party providers.
Get MarTech! Daily. Free. In your inbox.
---
---
About the author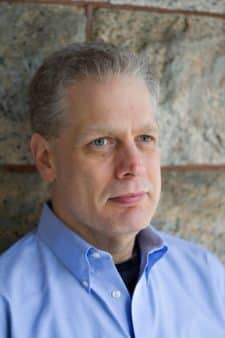 Constantine von Hoffman is managing editor of MarTech. A veteran journalist, Con has covered business, finance, marketing and tech for CBSNews.com, Brandweek, CMO, and Inc. He has been city editor of the Boston Herald, news producer at NPR, and has written for Harvard Business Review, Boston Magazine, Sierra, and many other publications. He has also been a professional stand-up comedian, given talks at anime and gaming conventions on everything from My Neighbor Totoro to the history of dice and boardgames, and is author of the magical realist novel John Henry the Revelator. He lives in Boston with his wife, Jennifer, and either too many or too few dogs.
Donation for Author
Buy author a coffee