If you click on a link and make a purchase we may receive a small commission. Read our editorial policy.
Please, just let the game choose the best settings for you, say Hexworks
Lords Of The Fallen has issued a major performance patch for the technically troubled Soulslike, helping its Steam reviews to escape their early 'Mostly Negative' rating as developers Hexworks resolve a number of the biggest problems on PC.
The 1.1.191 patch released earlier today looked to address what Hexworks outlined as four main issues causing Lords of the Fallen to crash – one of the biggest factors that led to an outpouring of disappointed reviews from players on its release day.
One of the biggest problems is a simple one, and not entirely Hexworks' fault: players simply haven't updated their graphics card drivers to work with Lords of the Fallen's use of the latest Unreal Engine 5.
"We've observed that the majority of crashes result from outdated drivers," Hexworks wrote in their Steam blog.
To give players a helpful reminder, the devs have now added a pop-up that will check for the latest Nvidia or AMD driver and point them in the right direction to download an update if they need it.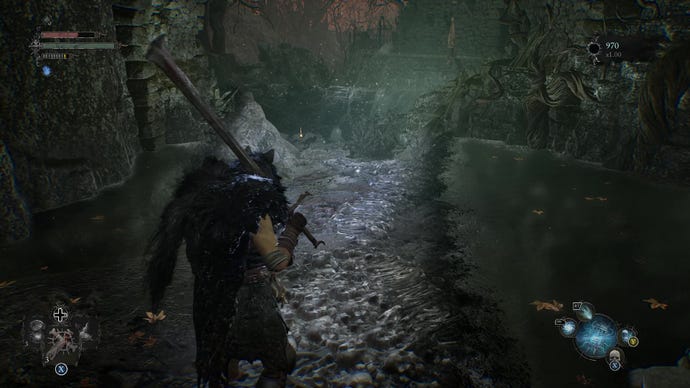 Other graphics card issues leading to crashes include trouble with frame generation stability, which has been temporarily deactivated until it can often a more reliable experience on 40-series Nvidia GPUs, which combined with errors affecting "certain 30 and 40 series GPUs" that resulted in crashes even when the game was set to auto-detect graphics quality.
This was made worse by a number of players apparently trying to push their PCs' hardware past its limits, rather than relying on the game's automatic detection of the best settings (which, post-patch, should now work without any crashing).
"We've also observed that quite a few players enable settings that their rigs cannot handle, especially in terms of VRAM," Hexworks said. "If you experience instability, low frame rates, or even crashes (especially DX12 crashes), simply click on "AUTO-SET" within the Graphics Settings, and this will most likely resolve your issues."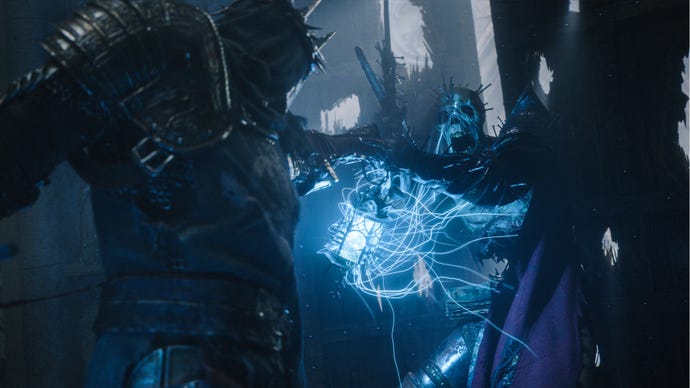 The last major crash factor was a code error that led to a potential crash after the game's first cinematic. While the problem should now be fixed for most players, Hexworks recommends a workaround for those who run into the issue that involves adding "-nopsos" to the game's launch line in Steam to disable the shader compiling calculation at fault.
On top of the headline bug-squashing, there's a further performance improvement in stopping the "lingering VFX from the Barrage of Echoes eyeball explosion" from persisting for too long when casting the spell, which "potentially impact[ed] performance if abused" previously. I am yet to play Lords of the Fallen myself, so have no context for what most of that means, but if nothing else I'm delighted at seeing the phrase "eyeball explosion" in patch notes.
The patch includes a number of tweaks to balancing too, with a number of nerfs to enemies to make things a smidge less punishing. The hit direction of some projectiles has also been adjusted to stop the player reacting in the wrong direction, and the hitbox of the Sunless Skein working forces will now spawn a few frames later.
Meanwhile, the Ruiner boss has seen his standard damage buffed by a few points, while his fire shield attack and jump knockdown ability have been slightly softened – a change that Hexworks says "aims to maintain the challenge while reducing the occurrence of one-shots in later regions of the game". Fellow boss the Spurned Progeny will no longer interrupt his combos no matter what the player is up to, as well.
If going up against other players is your particular flavour of punishment, you won't be able to parry other players' kicks any more – something aimed at giving players more options when fighting a high-level parrier. Those options being just giving them a big ol' boot, I guess.
The performance improvements land as Lords of the Fallen's over 5,000 Steam reviews have now bestowed a 'Mixed' average on the game's reception among players, with more than half being positive at the time of writing. In combination with its creators' recent confirmation that the game will "never" use controversial anti-piracy tech Denuvo, it might be that Lords of the Fallen is well on its way to seeing a redemption arc play out.
Donation for Author
Buy author a coffee