We've all been there—the room is dark, the clock is ticking and you can't seem to fall asleep despite feeling exhausted and knowing you have an early start to your morning.
Most adults require seven to nine hours of sleep every night to stay and feel both physically and mentally healthy, according to the independent and nonprofit National Sleep Foundation (NSF). The human body recovers while at rest, enabling muscle growth and repair. Inadequate sleep can negatively impact this process. It can also introduce risks to a person's mental health, which U.S. Surgeon General Vivek Murthy has identified as "the defining public health crisis of our time."
NSF polling results released earlier this year found a majority of U.S. adults—65 percent—who don't feel that they get enough sleep also experience symptoms of depression. In contrast, 90 percent of the more than 1,000 adults polled who said they practice healthy sleep habits did not report signs of depression.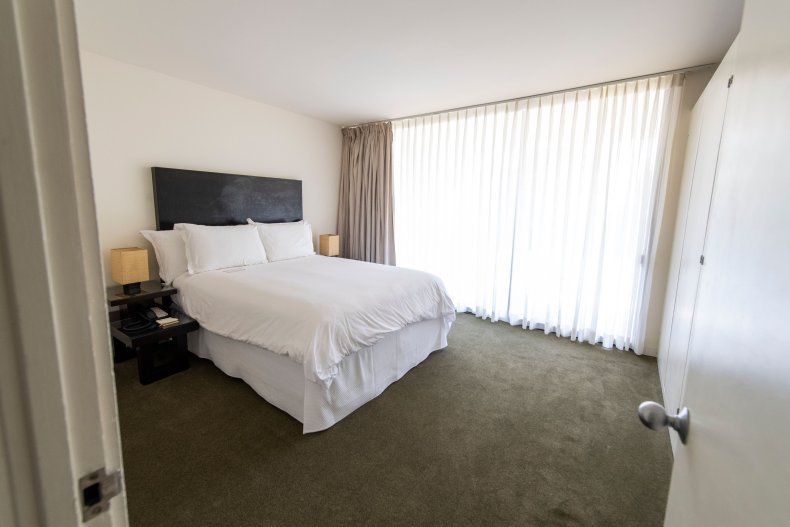 "As a licensed clinician, I'd say there's never been a more important time to think about the strong connection between our sleep and mental health," NSF Vice President of Research and Scientific Affairs Joseph Dzierzewski said in a March press release addressing the NSF polling results.
There are several variables that affect a person's sleep quality, including stress, eating habits and caffeine intake. But it's not always possible to control these factors. Sleep experts often weigh in to offer tips and tricks on how to fall and stay asleep. Though some may seem obvious, other bits of advice could help unlock the key to better sleep.
Some strategies can be put in action hours before it's time to turn out the lights. Getting some sunlight exposure early in the day can help the body get its natural circadian rhythm on track. Setting and sticking to a sleep schedule, including a designated wake-up time and bedtime, can serve as a reinforcement.
In the two to three hours before falling asleep, people should avoid drinking caffeine and limit their alcohol and nicotine intake, as these substances can keep the body awake, according to researchers at Harvard and the Mayo Clinic. Experts also recommend avoiding eating and consuming fluids in those hours.
Exercising during the day and skipping naps can help encourage sleep at night. NSF experts say it's best to keep the bedroom dark and from 60 to 67 degrees Fahrenheit, and to block out disruptive noises. Setting the bedroom up as a place of comfort and relaxation is another strategy that can help the mind understand it's time for sleep while in that space.
For some, falling asleep isn't the hard part; it's staying that way until morning. Johns Hopkins researchers recommend ignoring the clock when this happens, so that the person struggling to fall back asleep doesn't watch the minutes tick by. If more than 20 minutes pass, experts advise, temporarily relocate to another room and return to the bedroom a few minutes later to try again. When the next day rolls around, researchers say, it's important to stick to a normal schedule to prevent the sleep struggles from reoccurring.
Newsweek reached out to the Mayo Clinic via email on Friday for further comment.
Donation for Author
Buy author a coffee