The leader of the MK Movement, Gen Muhoozi Kainerugaba, has emphasized the need for Ugandans to unite and work together in order to have a better country.
This was contained in his message delivered by Balaam Barugahara Ateenyi (Dr), the MK Movement Vice Chairperson in charge of Western Uganda, at a patriotism rally held at Kololo on Thursday. The event was presided over by President Yoweri Museveni.
The MK Movement is a group of Ugandans united to have Gen Kainerugaba replace President Museveni he finally retires.
According to Gen Kainerugaba, the people ought to shun politicians who advance narratives of division as opposed to the much needed unity.
Barugahara noted that that Gen Kainerugaba sent him to inform the gathering that he (Kainerugaba) stands for nationalism, patriotism, and movementism, and that there is a crucial need for solidarity in addressing the current social, political and economic challenges facing in the country.
"Let us abandon politicians who do not want unity and instead prefer being identified by their tribes and religions. We are all Ugandans and love our country," Gen Kainerugaba said in his message delivered by Barugahara.
"Let young people know that we need to appreciate and love our country more than anything else," he added.
To emphasize this, Barugahara asked the people of Uganda to emulate the Jewish people who "were attacked by Hamas on October 7, killing over 1000 people. However, in 24 hours, the Jewish had already mobilised more than 300,000 reservists who turned out to defend their country. That is the spirit we need here."
Barugahara further dismissed claims that the MK Movement abandoned President Yoweri Museveni and that it is fighting the ruling party, National Resistance Movement (NRM), saying the President is their father and he has their full support.
"The MK Movement also believes in movementism and the founder of the movementism, Gen Museveni, is here with us. We are his children and will always be his children. We are actually a force behind him," Barugahara said on Thursday.
He explained that just like all human beings have shadows, the MK Movement is the shadow of President Yoweri Museveni.
Barugahara, who was in company of Frank Gashumba, the MK Movement Vice Chairperson, Central Region, likened the existing relationship between the MK Movement and President Museveni to Owen Falls (Kiira) dam and the under construction Karuma dam.
"We have never abandoned Yoweri Museveni Museveni Tibuhaburwa. We are his children, and he knows that. We are a standby dam. Consider President Museveni as Owen Falls dam, and us (MK Movement) Karuma dam in the making," Barugahara explained.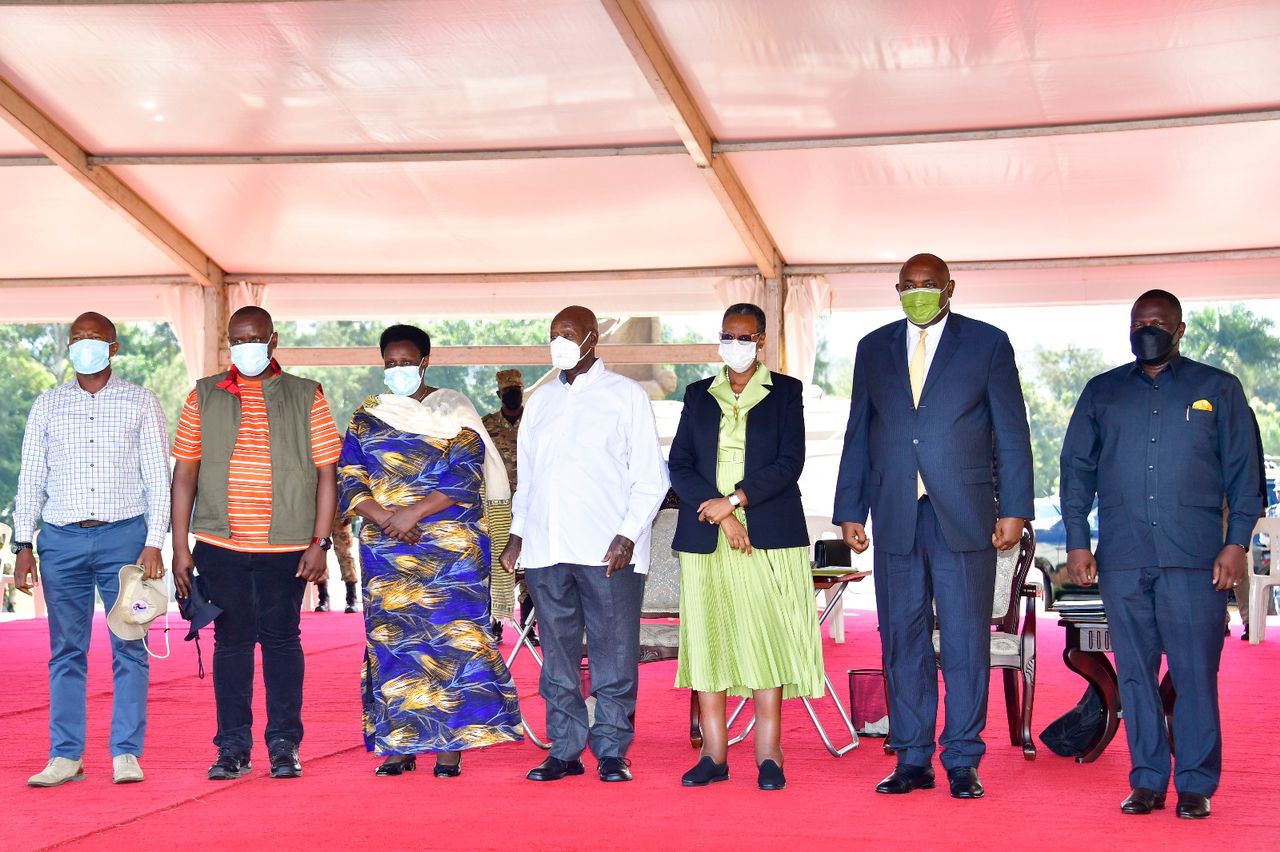 He said none of their members left NRM, but instead, they are looking at the future when President Museveni is retired.
"We are not coming back home, but we are home, and all those other people in the NRM should know that we are one person. The difference is that some of them are not seeing the light, but Gen Museveni will tell you that there is life after tomorrow."
"Gen Museveni is here today, and we stand with him today, and we will stand with him tomorrow again and again. We stand side by side with him," Barugahara said.
The event was also attended by First lady and Minister of Education and Sports Janet Museveni, the Vice President of Uganda Maj (Rtd) Jessica Alupo, NRM Secretary General Richard Todwong, ICT Minister Chris Baryomunsi and various dignitaries.
Omanja bro
Donation for Author
Buy author a coffee