Week 12 of the 2023 college football season is here, and it's proving to be a good one!
A handful of ranked teams are currently in action, including No. 6 Oregon and No. 21 Kansas State vs. No. 25 Kansas. Later, No. 5 Washington, No. 7 Texas and No. 11 Oregon State, among others, will take the field.
Earlier, top-ranked Georgia handled No. 18 Tennessee by double digits to keep its undefeated season alive and well.
Kicking things off, undefeated No. 3 Michigan escaped Maryland on FOX's "Big Noon Kickoff." Recap all the action here. Elsewhere, No. 12 Penn State took care of business against Rutgers, while No. 10 Louisville secured a ACC title game berth — its first in program history — with a win over Miami (Fla.).
Here are the top moments!
No. 21 Kansas State at No. 25 Kansas
Stay tuned for updates!
Boom!
Oregon was first on the board after QB Bo Nix found TE Patrick Herbert for a 23-yard touchdown on its opening drive.
Bo Nix connects with Patrick Herbert on a 23-yard passing TD as Oregon strikes first against Arizona State
Herbert again!
The Oregon tight end found the end zone for the second time in the first quarter on a screen pass that went for 49 yards.
Patrick Herbert goes UNTOUCHED on a 49-yard TD reception to give Oregon a 14-0 lead against Arizona State
Wheelin' and dealin'
Nix added to his Heisman case in a big way Saturday, throwing three touchdowns in the first quarter. His third TD pass came on a 16-yard strike over the middle to his top receiver, Troy Franklin, to put the Ducks up by 21.
Seeing double
Nix didn't stop throwing touchdown passes after the first quarter, though. On Oregon's first drive of the second quarter, the Ducks were methodical in their approach to moving the ball downfield before Nix uncorked a deep ball to Franklin for a 45-yard score. Just like that, the shutout continued, 28-0.
Bryant blows by Arizona State
Oregon continued to make easy work of Arizona State's defense, as Gary Bryant took a pass from behind the line of scrimmage 71 yards to the end zone. The score put Oregon up 35-0 and gave Nix five touchdown passes on the day.
Six for Nix!
Nix led the Ducks on a 98-yard touchdown drive — despite getting the ball back with just 1:06 remaining in the half — by pushing the ball downfield before connecting with Tez Johnson for a 16-yard touchdown pass. The score gave Oregon a 42-0 lead going into the break and Nix his sixth touchdown pass on the Ducks' sixth drive of the game. 
ASU finally catches a break
The Sun Devils were able to get a Ducks drive to stall in the second half, forcing them to kick a field goal. Oregon's field goal team appeared to be a bit rusty — even though it had six extra-point attempts in the first half — because it botched the hold, causing the holder to scramble around before throwing an interception.
Kelly keeps it going
Nix departed the game after just one second-half drive, but Ty Thompson made sure the Ducks were still making their way onto the scoreboard. He tossed a 19-yard TD to Casey Kelly to make it 49-3 in the fourth quarter to help seal the win.
No. 1 Georgia 38, No. 18 Tennessee 10
Making a statement
Vols RB Jaylen Wright looked like he was shot out of a cannon on Tennessee's opening drive, cashing in for a monster 75-yard touchdown on the very first play from scrimmage.
Not so fast
Tennessee's lead was short-lived, as Georgia pulled out its bag of tricks to take a 10-7 lead late in the first quarter. Wide receiver Dillon Bell threw a beautiful pass to a wide-open Marcus Rosemy-Jacksaint for an 18-yard touchdown.
Georgia continued to fire on all cylinders as the second quarter continued. QB Carson Beck marched the Bulldogs down the field on a nine-play, 80-yard drive that ended with him throwing a 9-yard touchdown pass to Bell, giving him his second score of the day. Georgia added three more TDs — two through the air and one on the ground — to secure the win.
No. 12 Penn State 27, Rutgers 6
Hot start
The Scarlet Knights were first on the board with a 35-yard field goal in the first quarter, but their lead was short-lived. The Nittany Lions answered in the second quarter with a 2-yard rushing score courtesy of Kaytron Allen, good for a 7-3 lead.
Fumble!
Penn State got the ball back after a fumble by Rutgers QB Gavin Wimsatt, which was recovered by defensive end Dani Dennis-Sutton. The Nittany Lions capitalized on the turnover, nailing a 21-yard field goal to extend their lead to 10-3.
Double trouble
Allen got his second touchdown of the day in the fourth quarter, rushing three yards to put the Nittany Lions up by 14.
He'll take that!
Penn State safety Kevin Winston Jr. stepped in and stole a pass away from Rutgers to give his team the ball back late in the fourth quarter. The Nittany Lions then scored once more to help seal the double-digit win, 27-6, at home.
With the loss, Rutgers' losing streak against AP-ranked teams extended to 40. Rutgers hasn't beaten an AP-ranked team since 2009, which is the longest winless drought vs. ranked opponents among all Power 5 schools.
No. 10 Louisville 38, Miami (Fla.) 31
Unstoppable!
Nate Kurisky had three catches on Louisville's opening drive and nabbed his second score of the year to give the Cardinals an early 7-0 lead, but Miami didn't waste any time knotting things up.
First, the Canes responded with a 21-yard TD by RB Mark Fletcher Jr., going all the way down the field in just five plays. That score was set up by a monster 43-yard gain orchestrated by QB Tyler Van Dyke and wideout Jacolby George.
Picked!
A massive interception by Miami safety Kamren Kinchens gave the Canes the ball back at midfield late in the first quarter. They capitalized on the turnover with a 15-yard TD by WR Xavier Restrepo to give the home team the lead.
Knotted up
Louisville tied things up 14-all with a 12-yard rushing score from Isaac Guerendo to close out the first quarter.
Going, going, gone!
Miami took control in the second quarter when wide receiver Brashard Smith took off for 34 yards and a touchdown to give the Canes a 21-14 lead.
The Cardinals almost evened things up before the half, but the extra point was no good, keeping the Canes ahead by one. 
All the way!
After both teams added another touchdown and field goal, things were tied 31-all late in the fourth quarter, but it didn't stay that way for long. Louisville QB Jack Plummer found WR Kevin Coleman, who blew past everyone for a 58-yard score to secure the win, 38-31.
With the win, Louisville will play in the ACC title game for the first time in program history.
Coming up:
No. 5 Washington at No. 11 Oregon State (7:30 p.m. ET)
No. 7 Texas at Iowa State (8 p.m. ET, FOX)
[Do you want more great stories delivered right to you? Here's how you can create or log in to your FOX Sports account, follow your favorite leagues, teams and players and receive a personalized newsletter in your inbox daily.]
FOLLOW Follow your favorites to personalize your FOX Sports experience
College Football
Big Ten
Pacific-12
---
COLLEGE FOOTBALL trending
---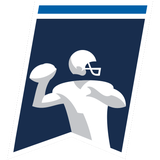 Get more from College Football Follow your favorites to get information about games, news and more
---
Donation for Author
Buy author a coffee