The United States is very different from other countries. Here are a bunch of reasons why outsiders like the United States.
"Hospitality and kindness. On my travels in America, I found the majority of Americans to be kind, keen to help, and lovely to spend time with."
"NASA."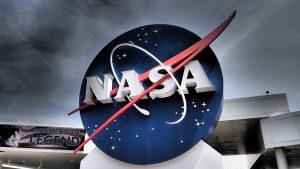 "Free refills at restaurants. Still amazed."
"I have to say Americans are very talkative and they do like to socialize a lot. They love to get together a lot and meet up. There are lots of places to have fun and hang out, like arcades, bowling alleys, bars… it's just not something people really do where I live."
"You are allowed to publicly criticize your government and leader." Yes we are and here in the United States, we do it all the time.
"They make a lot of great music. I'm sort of a metalhead and my country doesn't have any rock bands."
"You can right turn on red lights." Yes, this is a nice part about the United States.
"The diversity is wonderful, in its people, culture, food, architecture, and nature."
"Zip codes have only numbers — easier to remember than postal codes. And all telephone numbers throughout the country have exactly the same number of digits."
"The best food I have seen in 35 different countries visited. The food diversity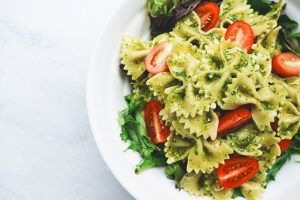 in the United States is phenomenal, and Americans have perfected many cuisines. In Europe, there's way too much attention to being authentic, and in the US it really feels like the melting pot and 'bastardization' of cuisines has elevated food to a whole new level."
"You have a large, well-educated population, a dynamic economy, a professional civil service, and arguably the most favorable geographic position among all countries today. You also have a culture of liberty which, although facing challenges, is a potent inoculation against totalitarians."
"Optimism. Even with the ridiculous political situation, Americans are naturally optimistic."
"My country never would have thought of replacing the bread in a KFC chicken sandwich with TWO PIECES OF CHICKEN. Genius. Keep 'em coming."
"Innovation. Americans think of really cool stuff and make it happen, from Disneyland to iPhones." It's true, we're one of a kind here in the United States.
"Safety in rural areas. Our dream is to buy a farm and live peacefully, but where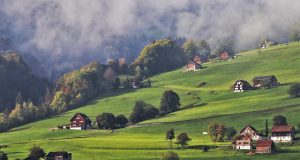 I live, it's so dangerous it's unreal. When I see movies or programs about people living on ranches or farms in some town in the US, it looks amazing. We could never."
"Big living spaces. I live in Hong Kong and our average flat sizes are around 300 to 500 square feet. If you are in a flat that's over 1,000 square feet, that's considered super luxurious."
"You guys invest a lot in entertainment. The shows in my country suck."
"How accommodating many places are to disabled people, especially for people in wheelchairs. There are often ramps and large disabled parking spaces, not to mention that there is an entire amusement park for people in wheelchairs in San Antonio!"
"The country has everything! You want mountains, you got it! You want forest, you got it! You want beaches, you got it! You want huge cities, you got it! In Europe, you have to go from country to country to achieve this." This is my personal favorite part about living in the United States.
If you don't live here in the United States, what do you love about it? Or don't love about it..? For more on Americans, follow the link and enjoy As Americans We Are One Of A Kind: Part One and As Americans We Are One of a Kind: Part Two.
Donation for Author
Buy author a coffee