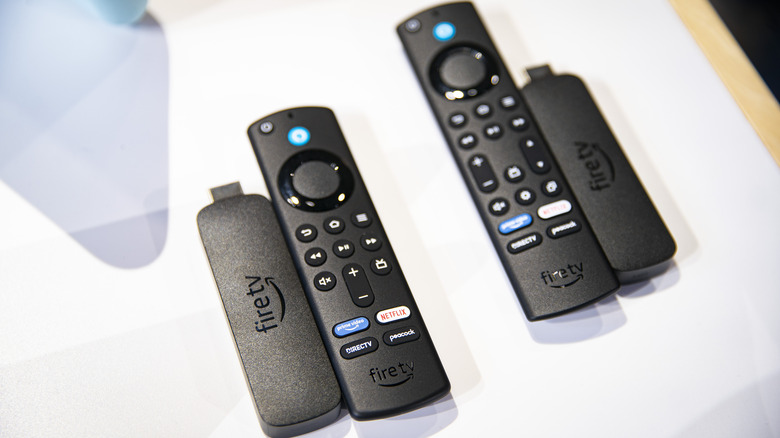 Bloomberg/Getty Images
Amazon's Fire TV Sticks are hard to beat at what they do. The cheap devices can turn any television with an HDMI port into a smart TV. Amazon's voice assistant Alexa comes built in, and the company offers a 4K option for not much more money. The built-in Alexa feature goes beyond helping you launch apps and choose movies. It's fully integrated into your smart home, so you can use a Fire TV Stick to replace an Echo or any other smart speaker in that particular room.
Then there's the price: you can nab a basic Fire TV Stick for $20-40 if you're paying full price. The 4K version costs between $50-60. It's also Amazon, so you can spend far less than that if you wait until the Fire TV Stick you want goes on sale.
But what if you like the idea of a Fire TV Stick but don't want another Amazon device? The good news is there are plenty of alternatives on the market. Many are priced similarly to Amazon's devices and offer pretty much the same functionality. Other devices cost more but will offer far more for the money. We've picked out four devices that fit the bill as solid Fire TV Stick alternatives.
A Roku Stick
The Roku Stick is about as direct a competitor to Amazon's Fire TV Stick as you can get. Both products are priced roughly the same, with the Roku Stick being slightly cheaper. Both have similar variants, including a 4K option for those wanting to stream Ultra HD content, and both products are a similar size. You'll even receive a voice remote with your Roku stick, and it will pair with Alexa if you want to control it with your smart home.
There was a period in 2021 when Roku had a disagreement with Google that resulted in its devices not having access to an official YouTube app. Given the amount of content on YouTube, this would be a major reason to swerve something like the Roku Stick. But that issue has since been resolved, and you can get YouTube on Roku again.
All of the Roku Stick's benefits overlap with the perks of a Fire TV Stick, with the exception of its voice assistant (Amazon's is better) and lack of access to Android apps and games. Beyond that, the main reason you would opt for a Roku stick probably centers on a dislike or distrust of Amazon itself. If you want to limit the number of Amazon devices in your house, then this is a great way to get a similar experience for a similar price.
Google Chromecast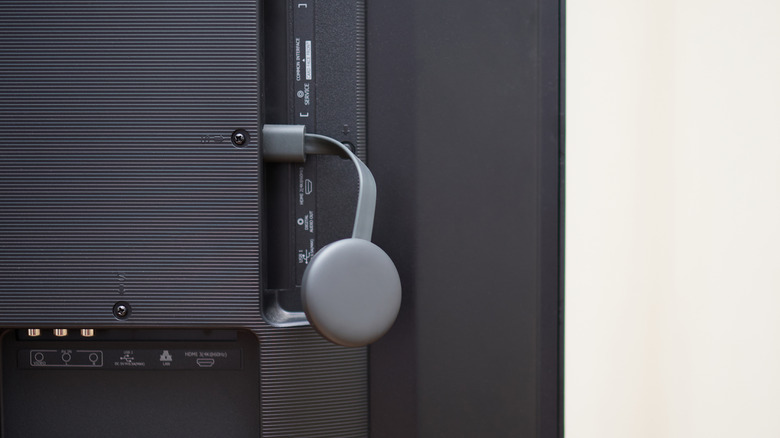 Albert Garrido/Shutterstock
Google's Chromecast is a simple way to turn a TV into a streaming platform. It's built to be compatible with other Google and Android devices, has a slot you can plug a storage device into, and comes with access to a wide array of apps. Being a Google device, it also fits seamlessly into any Google-centered smart home.
Like the Fire TV Stick, Google's device is also fairly cheap. The latest generation of Chromecast will only set you back around $35, and can be even cheaper if you catch one on sale. Like the Fire TV Stick and similar devices, it is capable of understanding voice commands thanks to its built in Google Assistant. It is worth noting that Google Assistant is one of the better voice assistants on the market at the moment. It's about on par with Siri and Alexa, so if voice functionality and smart home integration are priorities of yours, but you want an alternative to the Fire TV Stick, then a Chromecast is one of your better options.
Beyond streaming, the Chromecast has a whole host of other features. You can play games on it, check in on any security cameras you have set up, and use it to turn your TV into a piece of home decor.
Apple TV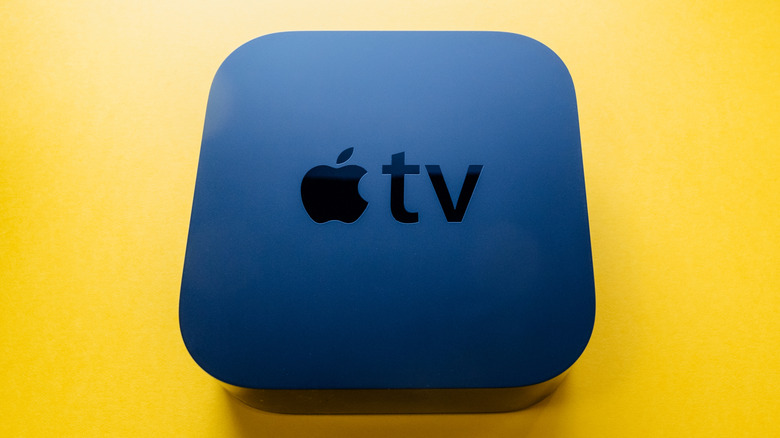 Adrianhancu/Getty Images
If you own an Apple Watch, iPhone, iPad, MacBook, and Airpods, you might wonder how you can cram a little more Apple into your life. The answer is Apple TV, a home entertainment solution for those in Apple's ecosystem.
Apple TV's main benefits are similar to the major selling points of other Apple products. It looks good, is simple to use, and integrates seamlessly with other Apple products you might own. Want to cast something from your iPhone to your TV? If you have an Apple TV box, you can simply cast it there. You can also mirror your phone to your TV. Conversely, if you have non-Apple devices, they won't play well with Apple's home entertainment solution. Beyond phones and iPads, the Apple TV works well with Apple Homekit and iTunes and has Siri built-in and many other features.
Being an Apple product, it's not cheap either. Expect to pay around $80 for a basic box and around $150 for the 4K version. The price comes with some perks, though. The built-in Dolby speakers are excellent, and each generation has a fairly hefty chip powering it. So you'll get less lag than you may experience on a Fire TV Stick or similar products, and you can even play casual games on the Apple TV. Apple also tends to bundle extensive trials of their streaming service, Apple TV+, with their products — so you may claw back some of the cost in entertainment value.
A Stick PC
This one is a little out of left field, but if you have between $100 and $200 in your budget, it might be worth considering a stick PC. Believe it or not, they didn't die out in 2017 and are, in fact, still available from outlets like Amazon. These devices are around the same size as a Fire TV Stick but function as a full-blown computer. They often run a stripped-down version of Windows or Chrome OS and will require you to connect a Bluetooth keyboard and mouse — you can't get away with a remote.
In terms of downsides, the UI is the same as you'd experience on a laptop or desktop. So it isn't as smooth or easy to use as a dedicated streaming stick, and you'll need to mess with the resolution and scale to see what you're typing into the browser's address bar. But in return, you'll get a full-fledged computer.
So, when it comes to functionality, you'll be able to do much more on a stick PC than on a streaming stick. They're about on par with lower-end laptops and Chromebooks in terms of power, so gaming is possible. While the Fire TV Stick has a wide array of apps and can be used for browsing, there's no matching the versatility of an actual PC. Having a backup computer in the house is also handy.
Donation for Author
Buy author a coffee